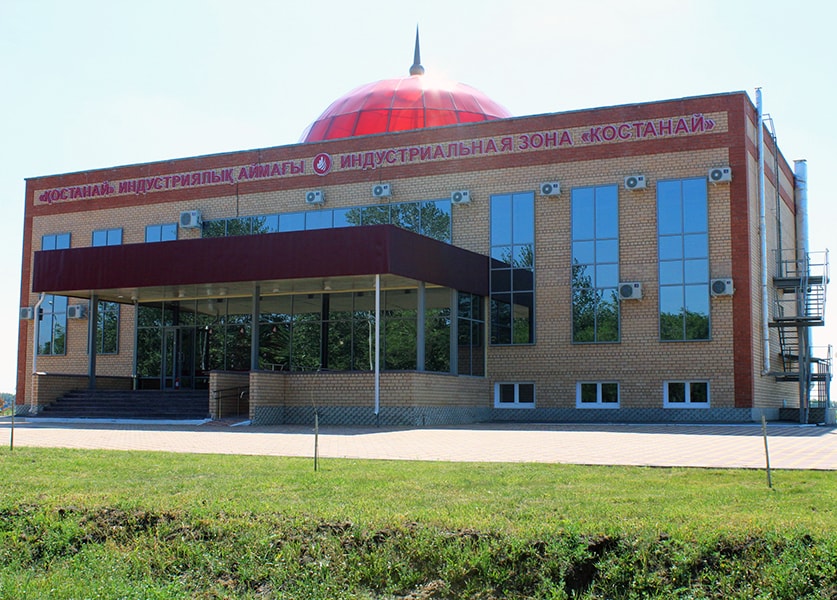 The functioning of industrial zones is defined by the Enterprise Code of the Republic of Kazakhstan and the Unified Program of Business Support and Development "Business Road Map 2020".
The industrial zone "Kostanay" is an industrial site with an area of ​​400 hectares, provided with communications, which is provided to investors for the placement and operation of production facilities.
The industrial zone was created in order to provide state support to private entrepreneurship and is intended for the development of priority industries in the Kostanay region, such as engineering, food and light industries, the production of building materials and structures, and agricultural equipment.
One of the advantages of the industrial zone "Kostanay" is the adjacent developed network of highways and railways with access to the Russian market (the site is adjacent to the international highway Almaty-Yekaterinburg).
Engineering infrastructure includes electricity, gas, water supply, water disposal, telephone, Internet.
On the territory of the industrial zone for the creation of comfortable conditions for residents, there is an administrative center that includes an office part, a conference hall, hotel rooms, and also a dining complex.
| | |
| --- | --- |
| Infrastructure | Significance |
| Substation PS 110/10 kV, mW | 16 |
| Gas supply networks, m3 / hour | 20 000 |
| Communication lines, km | 9.6 |
| Water supply with a diameter of 400 mm and 315 mm, km | 5.2; 2.7 |
| Water intake facility, m3 / day | 9 950 |
| Sewage pumping station, m3 / day | 9 950 |
| Roads, km | 4.5 |
| Railway tracks, km | 3.7 |
Scheme of the Industrial zone of Kostanay city:
Considering the state significance of the object, a necessary condition for inclusion in the list of investment projects implemented in the Industrial Zone is review and approval of the project by members of a collegial body at the akimat of the region - the Council for Attracting Investors and Improving the Investment Climate in the Kostanay region.
Conditions for the placement of investment projects in the industrial zone are:
In case of compliance with the above requirements, for the implementation of an investment project in the Industrial Zone, it is required to send an application and a list of materials of the established form to SEC "Tobol" to decide on the advisability of placing the board for approval.