On March 10, 2020, entrepreneurs of the Kostanay region were invited to the British Embassy in the Republic of Kazakhstan to conduct B2B meetings with British companies and discuss prospects for joint cooperation with the direct participation of the British Ambassador to the Republic of Kazakhstan.
Deputy Chairman of the Management Board of JSC "SEC" Tobol " Ospanov K.T. meetings were held with representatives of the companies Perry of Oakley Ltd., Storth Ltd, Milkrite-Interplus, specializing in the production of agricultural machinery.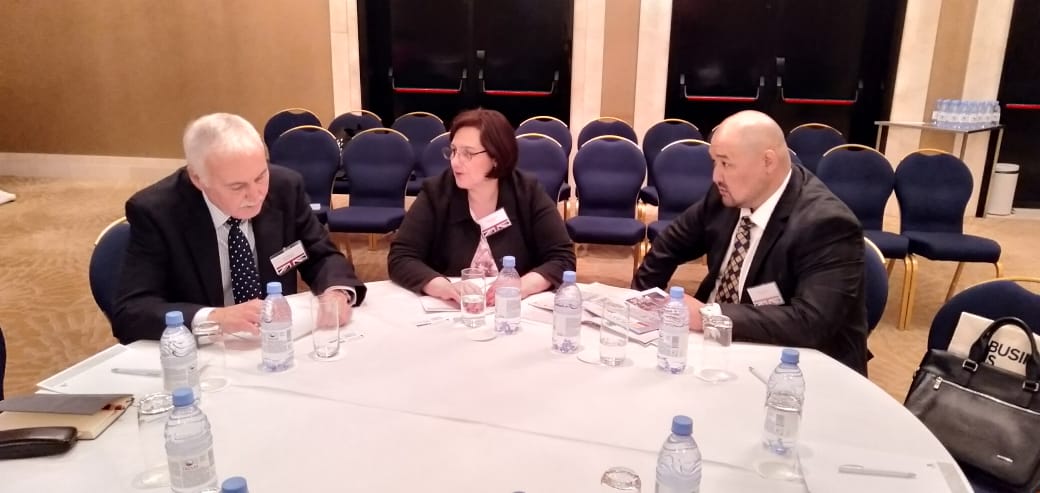 The meeting participants were presented with the investment opportunities of the Kostanay region. Representatives of the companies showed a high interest in the implementation of joint investment projects. A separate work will be carried out with all interested companies.
This mission is the result of successful trade and economic relations between the UK and Kazakhstan.
The United Kingdom continues to be among the ten largest trading partners of Kazakhstan in terms of turnover. The United Kingdom is also one of the six largest investors in Kazakhstan. Over the past 13 years, direct investment from the UK to Kazakhstan has exceeded $ 13 billion.
As before, the main export positions are non-ferrous metals, ferroalloys, chemical products, coal, crude oil and petroleum products, cereals; imports - cranes, engines, industrial equipment, electrical equipment, optical and medical devices, medicines, aircraft instruments and spare parts, steel structures, chemical products and antiques.
More than 800 legal entities, branches and representative offices with British participation are registered in Kazakhstan, of which 504 are active. The largest of them: TNCs - Royal Dutch Shell and Ernst & Young - are members of the Council of Foreign Investors under the President of the Republic of Kazakhstan.